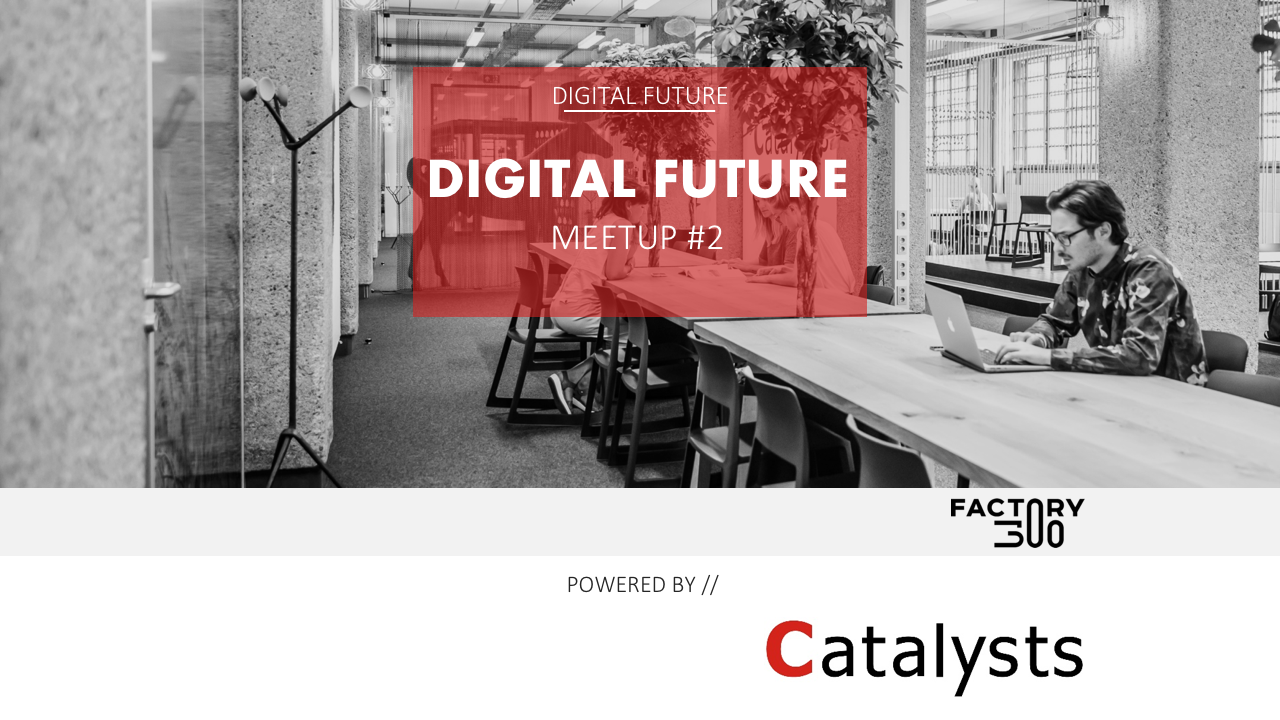 Catalysts and factory300 started a new meetup that discusses disruptive technologies like AI, IoT, Big Data, Chatbots, AR/VR, Blockchain, Space Mining and their use cases.
…or with other words: The "Digital Future."
Speakers & Content:
Bernhard Niedermayer (Catalysts), "AI- from research to production".
Andreas Rath (ONDEWO), talk about enabling machines to engage in natural conversations with humans.
Christoph Kofler (Gepardec) and Martin Strigl (Catalysts), "A Hitchhiker's Guide to the OpenShift Galaxy".
Moderation: Michael Kirchmair (factory300)
Food & drinks will be sponsored by Gepardec!
At the first meetup we welcomed more than 80 participants. So stay excited and join our next Digital Future Meetup #2!