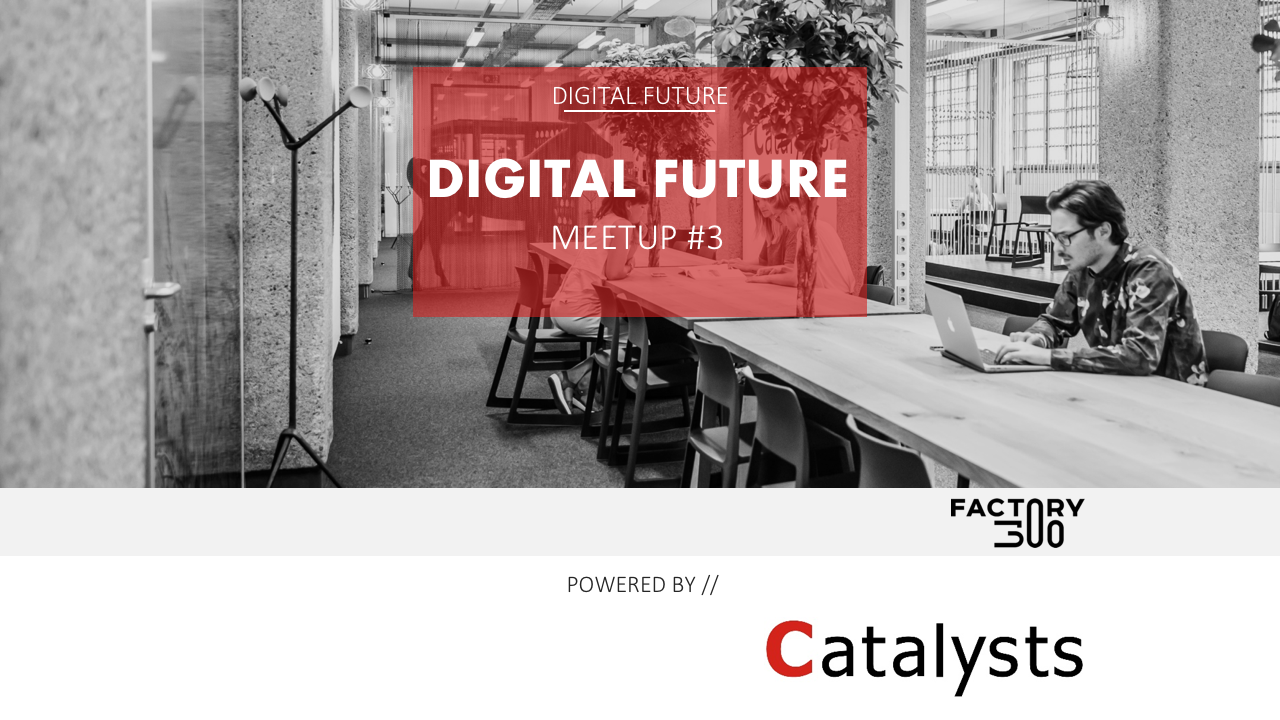 Catalysts and factory300 started a new meetup that discusses disruptive technologies like AI, IoT, Big Data, Chatbots, AR/VR, Blockchain, Space Mining and their use cases.
…or with other words: The "Digital Future."
Speakers & Content:
Christian Fritsch (Co-Founder Invenium), "Analytics of Mobility Patterns based on Floating Phone Data".
Christoph Kofler (Gepardec) and Martin Strigl (Catalysts), "A Hitchhiker's Guide to the OpenShift Galaxy #2".
Etienne Koo (twinster), "The power of 3D avatars".
Moderation: Michael Kirchmair (factory300)
At the first two meetups we welcomed more than 150 participants. Don't forget to register for the upcoming one: Get your ticket now!