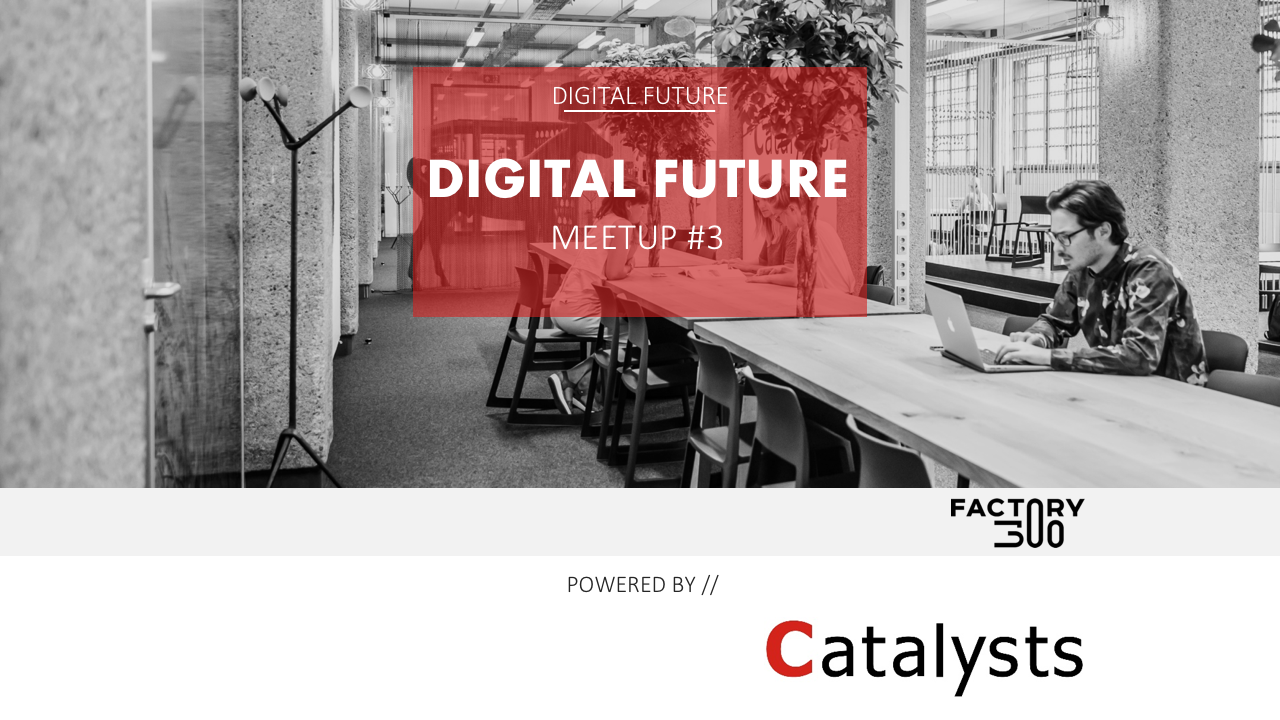 Catalysts and factory300 started a new meetup that discusses disruptive technologies like AI, IoT, Big Data, Chatbots, AR/VR, Blockchain, Space Mining and their use cases.
…or with other words: The "Digital Future."
Speakers & Content:
tba
Christian Fritsch (Co-Founder Invenium), "Analytics of Mobility Patterns based on Floating Phone Data".
Also at the second meetup we welcomed more than 70 participants. So stay excited and join our next Digital Future Meetup #3!