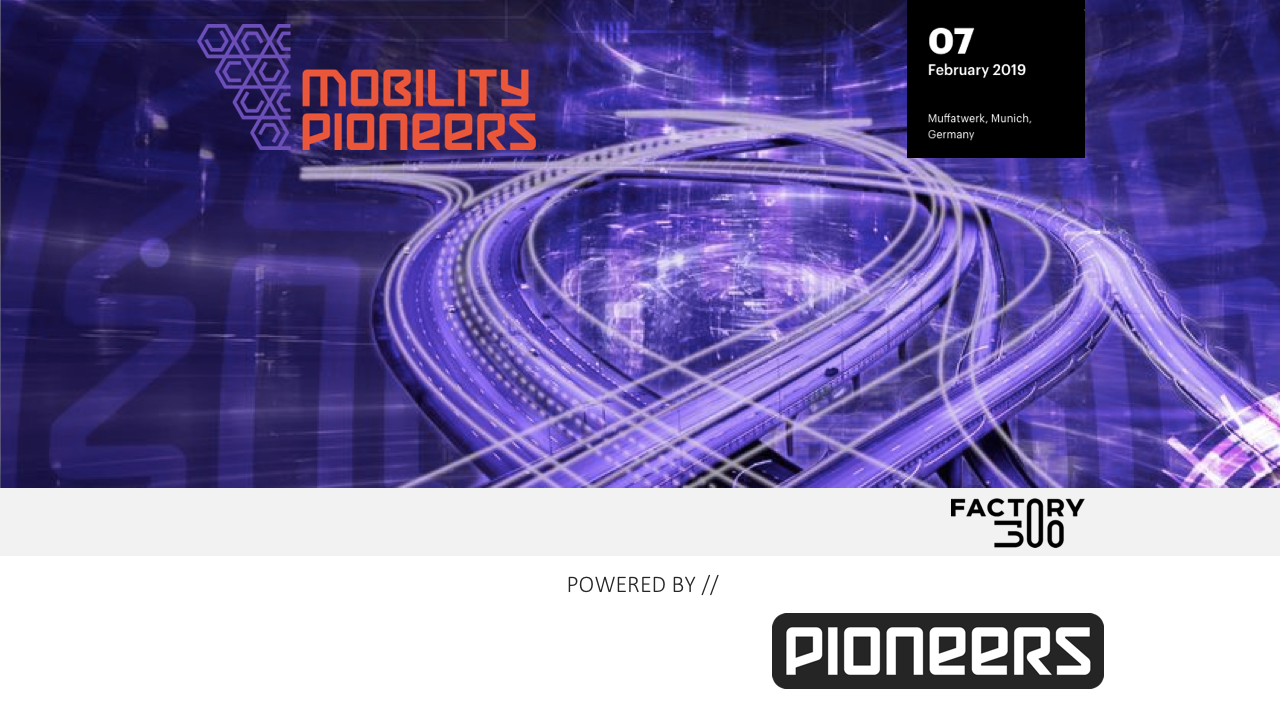 "Accelerating Innovation"
The ultimate meeting point for tech innovators; where decision makers from mobility industry providers meet 70 of the most promising seed and Series A Startups working on truly game-changing technologies. Bringing together hundreds of decision-makers under one roof to have important conversations and make the introductions that have the potential of driving the industry forward.
2019 marks the third edition of Mobility.Pioneers, the ultimate meeting point for OEMs, Manufacturers and Mobility Providers. This edition will focus on the merging of different industries which are redefining industry standards and delivering the next generation of transportation.