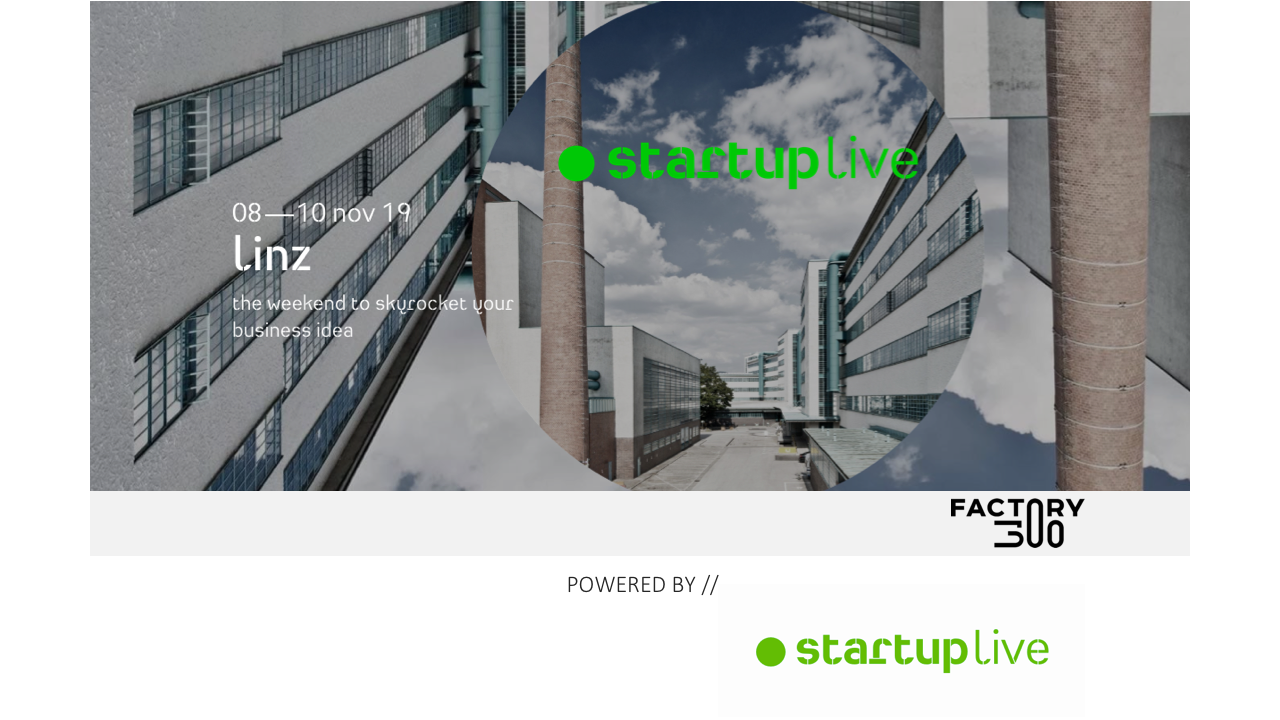 Pitch your business idea or get inspired, build your team and get to work!
No matter if founder yourself, business guy, marketing guru, design enthusiast or programmer – Join us in a unique atmosphere, meet people from various backgrounds and develop tomorrow's businesses.
Top-notch mentors with proven experience in startups will guide you with first-hand tips on how to make a successful business.
On Sunday you'll have the chance to pitch your business to investors, media representatives & the crowd and win awesome prizes!
Save the date!