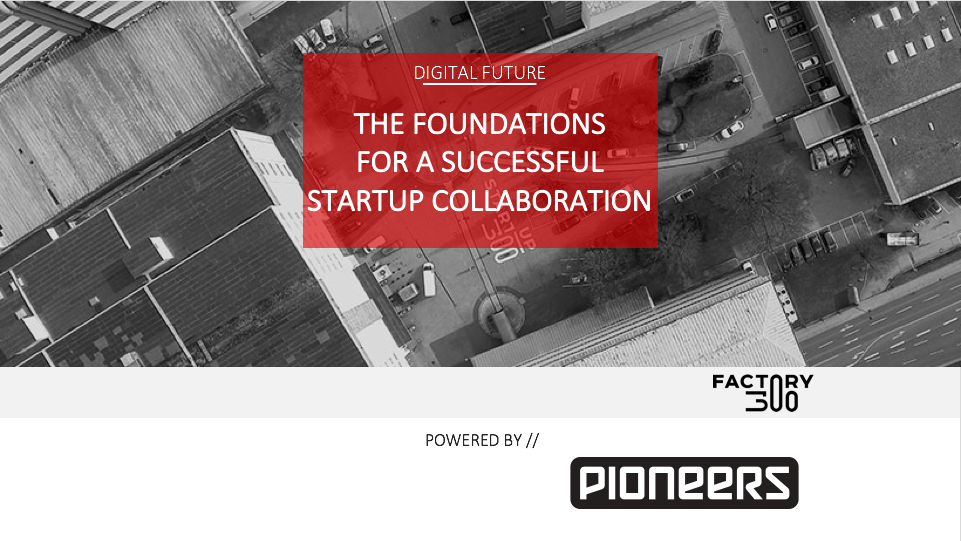 Keynote: "The Innovators DNA" (Sprache: Englisch)
Workshop 1: Die Basis für 'Startup-Corporate Collaboration' (Sprache: Deutsch)
Als Resultat der DACH Innovation Landscape Study von Pioneers Discover, haben sich klare Erfolgsfaktoren für Open Innovation gezeigt. Diese werden als Basis für den Workshop herangezogen, um Best Practices & Erfolgsfaktoren miteinander zu teilen. Am Ende des Workshops erstellen Teilnehmer einen Plan, um selbst zum Open Innovation Hero zu werden.
Workshop 2: 'How to make sure innovation will scale within an enterprise?' (Sprache: Englisch)
Why is it difficult to get a critical mass of fresh, high-quality ideas out of your team? How can innovation and Design Thinking become an organic, continuous practice in your whole organization? Every company has employees who make hundreds of observations each and every day, and generate new learnings, either consciously or sub-consciously. In this workshop we will develop and share best practices and methods to make innovation scale within the enterprise that are also key for any startup-corporate collaboration.
Achtung: Der Workshop richtet sich an Corporates/Konzerne und ist in 3 Teile (analog zur Beschreibung) aufgeteilt welche zum Teil in Deutsch und zum Teil in Englisch abgehalten werden.